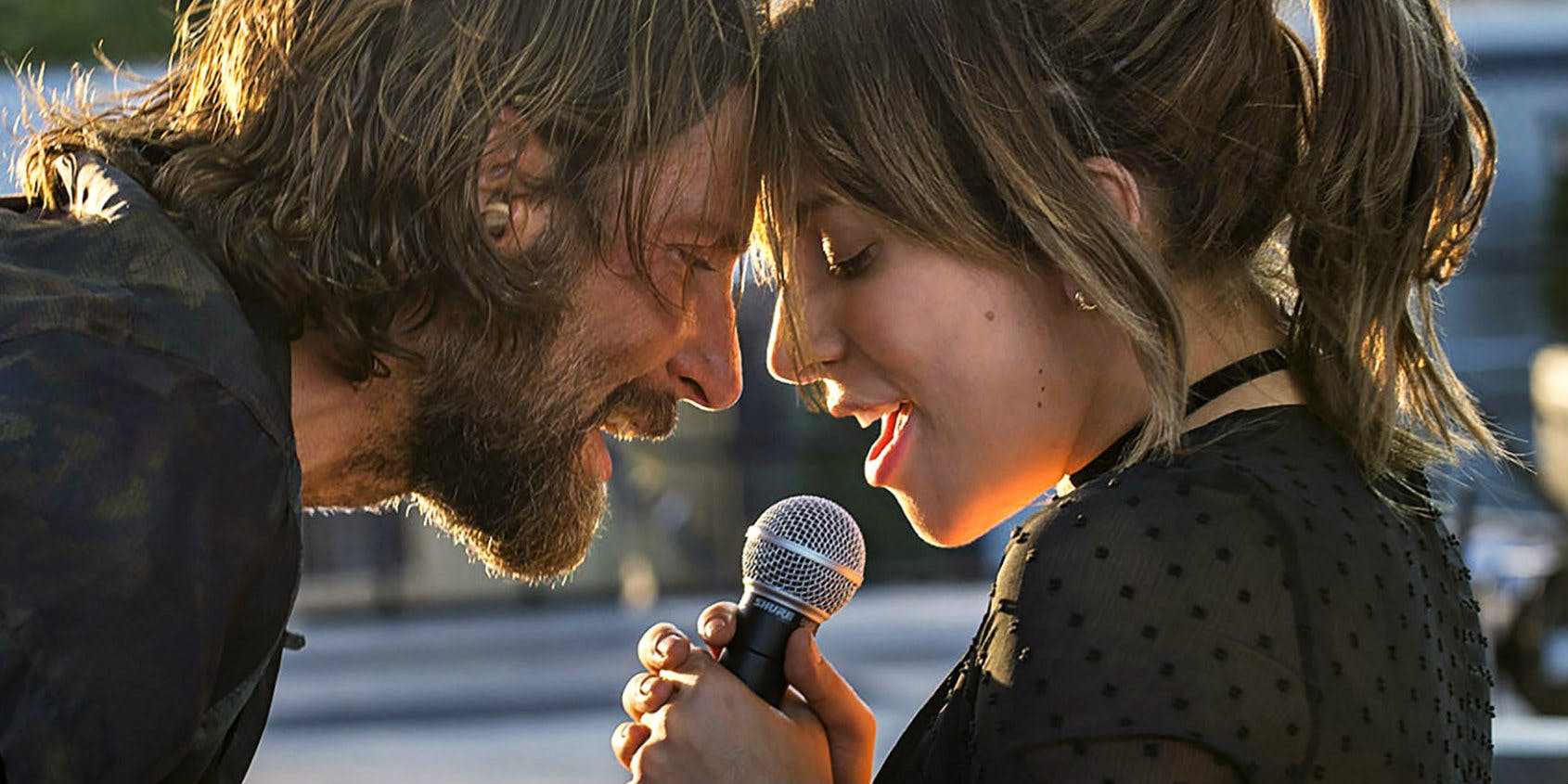 There is a moment in A star is born which particularly moved me: when Ally joins Jack on stage to sing Shallows, and most of all when she vocalizes, her expression of happy disbelief  made me think it wasn't just a tale of success and tragedy – in a way, it was a fairy tale: Ally is like Cinderella, I thought. But then I realized she is more like Snow White and Aurora: all of them orphans, their identity is hidden, even to themselves.
(I do not own the rights to the  clip above )
Ally actually  has a father, loving but inadequate, slightly comical. He and his friends could be oversized, good-mannered dwarves who drive limousines rather than mine. And besides, A loving family  cannot be enough for an adult.  Your family loves you (or they should) for the simple reason you exist and belong with them (there is a saying in Southern Italy: any cockroach is lovely to its mother). It is a stranger's love that confirms the individual's value, and it is all worth more if the stranger is a prince, or an artist.  Lady Gaga's expression as she watches Jack start her song during a concert, and as she joins in and lets herself go is so credible, so true that I really hope she gives up the (horrid) pop music she makes and switches to acting for good. Or that she at least makes better music and acts now and then.
Is A star is born  a fairy tale then?  It does have the right timing, everything happening quickly (meeting, falling in love getting married). There is no magic, you'll object, but love works as magic in this as in many other stories, because of its transformative power. Love changes ugly ducklings into swans, metaphorically, and waitresses into famous singers. Unfortunately, after the first half  the film  takes a  more realistic bend, so there cannot be a "Happy ever after" ending: the Prince is very charming and a fine artist to boot, but unfortunately he is also addicted to various substances.  Well, it was a choice of  the screenwriters (one of them was Bradley Cooper, who also directed and produced the film in which he stars, too): by turning into the field of realism they decided that  the healing power of love exists, but it  is not strong enough to make the healing permanent; there is some happiness for some time. Then, well, I won't spoil it for you, but it's another case of "What's wrong with happy endings?".
The magic works the other way, though: the famous musician bent on self destruction gives the talented but pessimistic artist fame, thus fulfilling his role in the plot, but this is possible  because they fall for each other at first sight,  and Bradley Cooper and Lady Gaga make it totally credible as the sing, "I'm falling" in "Shallow".
Just a final passing note: there are two moments in which it is said that when he became a singer Jack had stolen  his brother's voice. Because it happens twice I find it difficult to believe they didn't mean anything by it. In The little mermaid's story, the wicked female character steals the mermaid's voice. Maybe it is just a hint, maybe I am over-interpretingand Jack is not wicked, but it's a pity nothing came out of this thread.
PS: In the mean time I have realized that being the third remake of an Ur- A star is born the film could only end that way, but I still think it wasn't a good ending.