In  a couple of weeks Italy has lost two of her best and most accomplished storytellers and moviemakers, Vittorio Taviani, first, and now Ermanno Olmi.
Olmi was  from the Bergamo area, where I live; it  is a region known for its hard-working attitude to life, and for being, well, a bit rustic and not especially sophisticated.  Olmi was its one and only true intellectual in the last couple of centuries, the only one to leave his mark in art   after Quarenghi and Rastrelli, the architects who built Saint Petersburg (I don't really think Giacomo Manzù, the sculptor, ever gained much renown).
In 1999, the British critic Derek Malcom wrote:
His precise and tactful films never over-dramatise. They seem to exist naturally, setting his characters against an equally authentic background so that you forget the skill with which they are made. It is good to know that many of the best of present day Italian film-makers regard his work as a model.
He told his stories with light, music  and  silence;  few words,   sometimes in  unusual languages: the local Bergamo  dialect (which  is very different from Italian) in L'albero degli zoccoli (The tree of wooden clogs), and 15th century Italian in Il mestiere delle armi (The warrior's profession), the story of Giovanni dalle Bande nere, an aristocratic mercenary in Renaissance Italy.
I am not sure how well-known Olmi was out of Italy,  but he did win some important awards: la Palme d'Or at Cannes in 1978 with  L'albero degli zoccoli, and The Gold Lion in Venice for La leggenda del santo bevitore (The legend of the holy drinker, from Joseph Roth) with Rutger Hauer.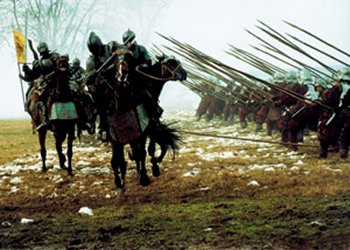 The variety of his work  is considerable: from the light musical adventure of  "Singing beyond the screens", a story of pirates in the China seas in the 17th century (with Bud Spencer) to  the eerie mountain tale Il segreto del bosco vecchio (The secret of the old wood). I have never seen a more elegiac rendering of a forest being felled. Such attitute towards nature is rare, in Italy. That is one of the films in which silence often speaks for him.
The same is true  of  his last film, Torneranno i prati (The meadows will return), a very unusual take on World War I – visually mesmerizing, but heartbreaking. The beauty of the shots help the spectator digest the bleakness of the war.
A unifying element was Olmi's deep Christian faith; Olmi was devout but very open-minded  and with a streak of marxism, which means his position was often very distant from the Catholic Church's. His The one hundred nails (2007), an intriguing story with a Christ-like protagonist in a modern setting, would be a good starting point if one wanted to explore this side of Olmi's cinema. It is ambiguous: the hero   abandons his theological studies, having lost his belief in written culture, and takes his leave from the Vatican after nailing scores of tomes to the floor with nine-inch nails like those of the cross, to spend his days mixing with ordinary people.
" Religions have never saved the world."
L'albero degli Zoccoli remains his signature work: a slowly -moving, magnificently lit story of 19th century peasants in the plains near Bergamo, it had the delicate brilliance of a short story by  Tolstoy or Turgenev. Simple lives   acted out by non professionals  who were dubbed in Italian for circulation around the country.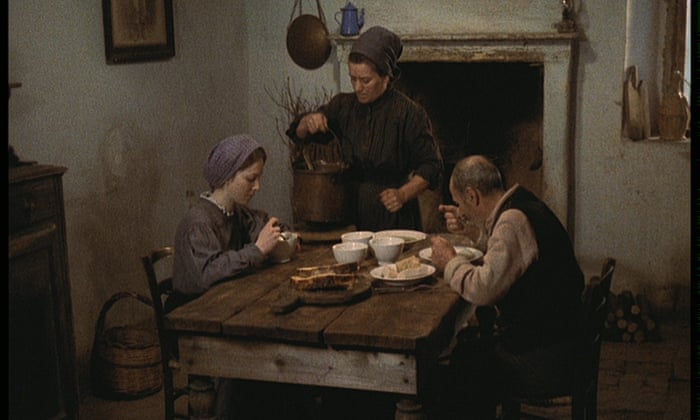 (I do not owe the rights to the pictures in this post)